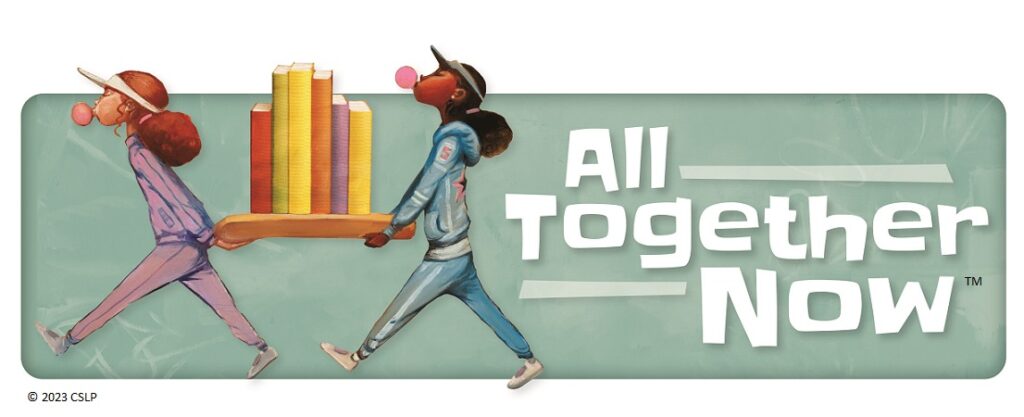 2023 Calendar of Events
ALL TOGETHER NOW!
The program runs from June 1st to July 26th this year. There are many programs, activities and awesome ways to keep reading all summer long! Calendars and summer reading bags for all ages are given away at the library.
Kids reading to kids! For ages 3 to 10 for Buddies, and ages 11 to 17 for Mentors. Ask about this great program at the library. You can read more about this on our Children's Programs page too.
Each week we randomly select a reader of the week from the participants for the week. Each time you come in to the library you can enter your name in the drawing. Each winner is interviewed for the Steamboat Pilot and receives a t-shirt, a book, and bag of prizes. Keep an eye on the "News in Brief" section of the newspaper to read these biographies. Check out our Reader of the Week winners!