The Library offers a variety of check-out items that are "Beyond Books" for children.
Our children's area has a variety of science boxes, educational backpacks, "Brain Boxes," (TM) and stuffed animal character book kits. Please let us know if you are interested in checking out these items.
The science box subjects are health & safety, plants, animals, matter, rocks & soil, and insects. Each box contains a variety of items for the subject matter and instructions on how to use each box. Other subjects include art, sand & water, language, music, active play, math, dramatic play, and cooking.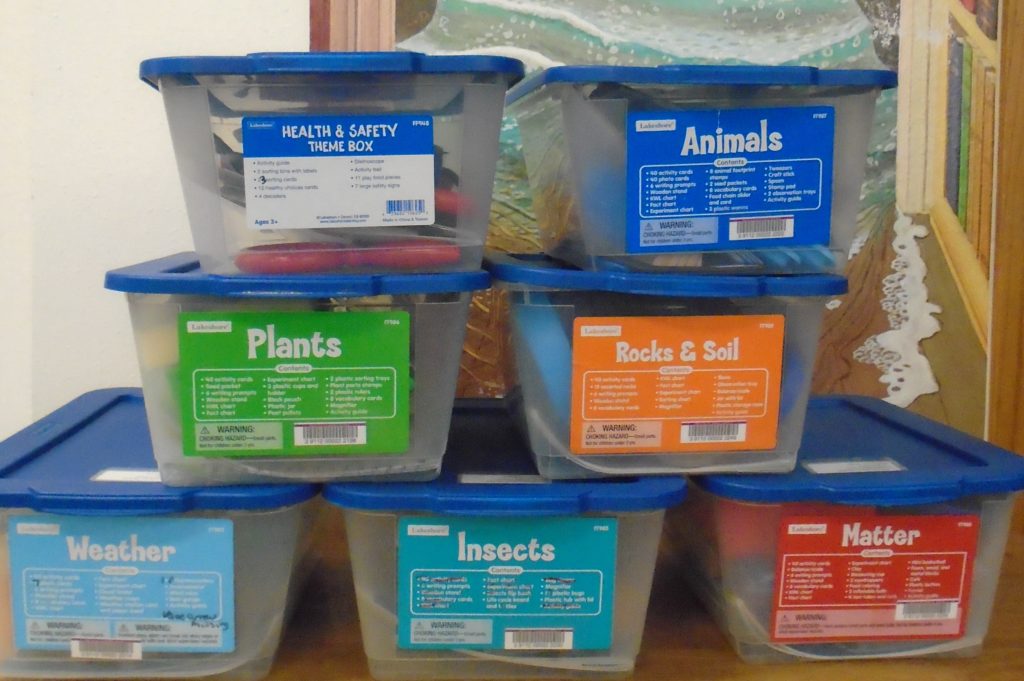 The featured picture is our health & safety theme box showing the contents of the box. For the science theme, kids are to sort the foods into two bins according to healthy and unhealthy foods. An example of an experiment would be to place a hard-boiled egg in a cup of cola, another in a cup of vinegar and another in a cup of water, let the eggs sit for one week and then examine the shells. The large signs are to teach children the safety rules of the road.
Check out a science box for an adventure into the real world!

The featured backpack is our community workers that comes with a fun emergency rescue book that you can hear the sirens of fire trucks and the variety of community workers. The kids can be creative and play with the figurines. Each backpack has fun educational toys and activities the kids can do.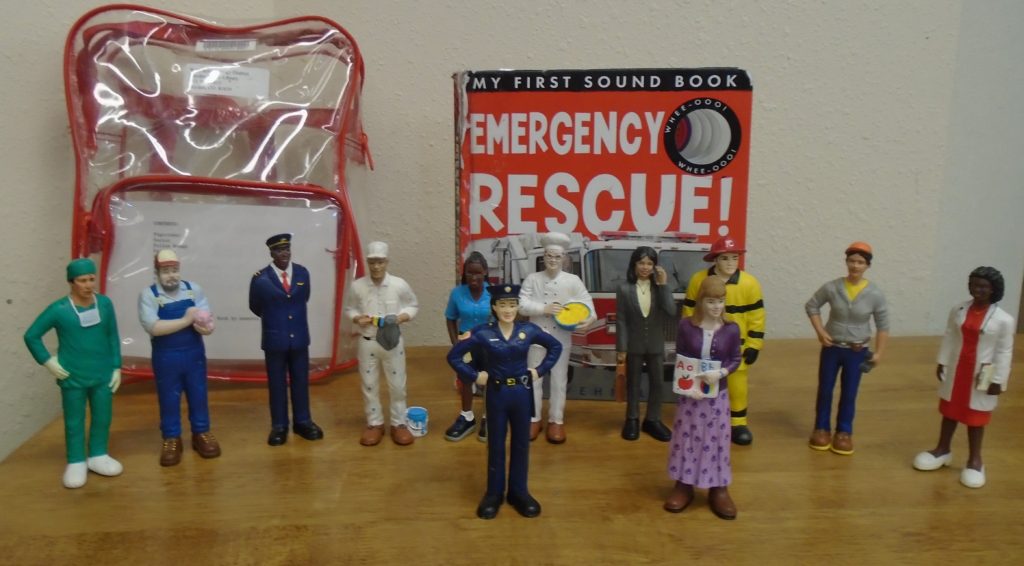 The "Brain Boxes" are for infant, baby, toddler and preschool ages. The activities in each box are geared toward the developmental needs of the age of the child and include a handout that comes in English & Spanish explaining how to use the items (ie. themes: security, touch, visual, play, sound activities).
This featured brain box is for preschool age and is themed around animals. An example of a touch activity would be the lacing and tracing of the animals and showing the child how to do it by saying "watch" and "now it is your turn." The family can enjoy reading the Old MacDonald Had a Farm book and use the appropriate finger puppet for the child to play with. These boxes can be checked out using your library card.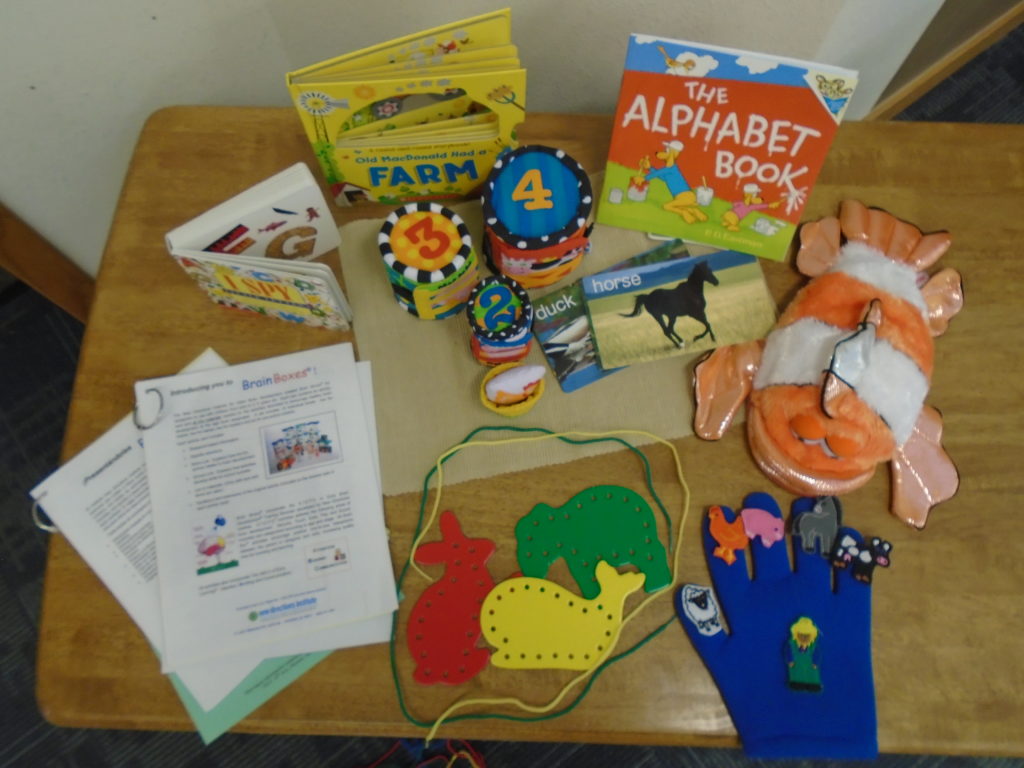 Do your kids love stuffed animals? We have just the perfect items for check-out. Some of the book characters we have are Pete the Cat, Little Critter, Piggy & Elephant and more. Each book character comes with the books for the kids to enjoy.