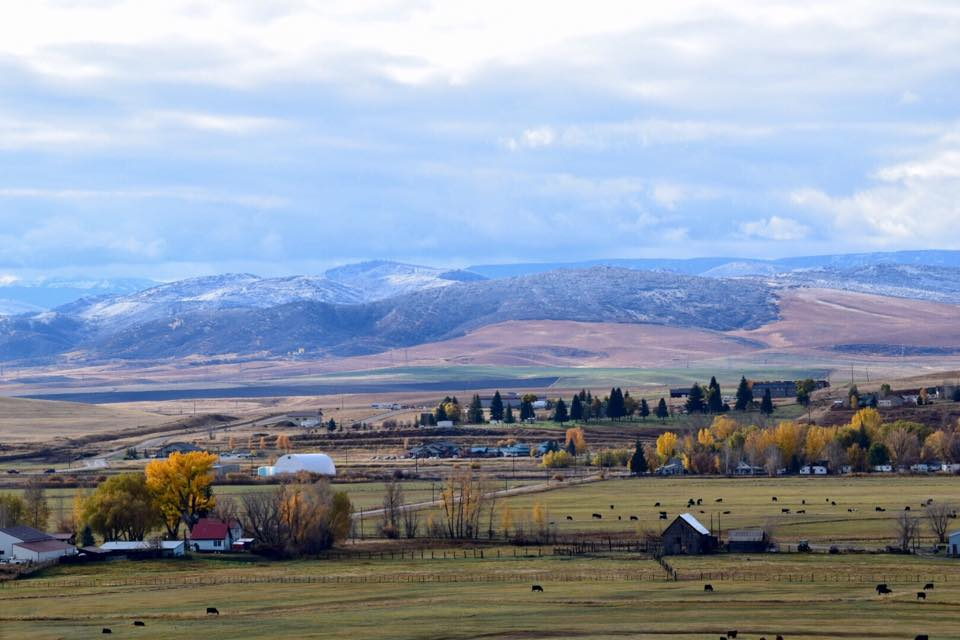 Photographer: Suzi Clausen
Scholastic Book Fair Week at the library!
Come buy something at the BOOK FAIR this week. March 26th to April 1st during regular library hours. You can also shop online using the Scholastic webpage.
Support your library!
Did you know, that on March 17, 2020, the library closed because the start of the COVID pandemic happened? We all assumed that the closure would be for "a couple of weeks" (boy, were we wrong!) That was the beginnings of our "Outside Library" which we still host today…(a moment in history!)
Join the Friends and meet new people, help the library and have a great time!
---
Sponsor Spotlight | March
Go local. Support local businesses.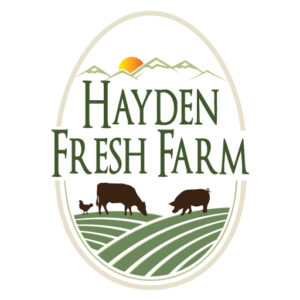 Hayden Auto Body
970.276.4182
---
Free Food items
Food Bank of the Rockies has stopped delivering to us. If you are in need of something, please reach out to Lift Up. Hayden Congregational Church (across the street from us) also has a Blessing Box outside.
---
Remember curbside service is still available.
Because of the rising cases, we just wanted to remind you about being thoughtful with your interactions. Please wear your mask if you have the sniffles or a cough. If you are Covid positive please stay home and take care of yourself and we will see you soon.
Programs are subject to change or be canceled due to any Covid mandates or restrictions.
---
March Event Calendar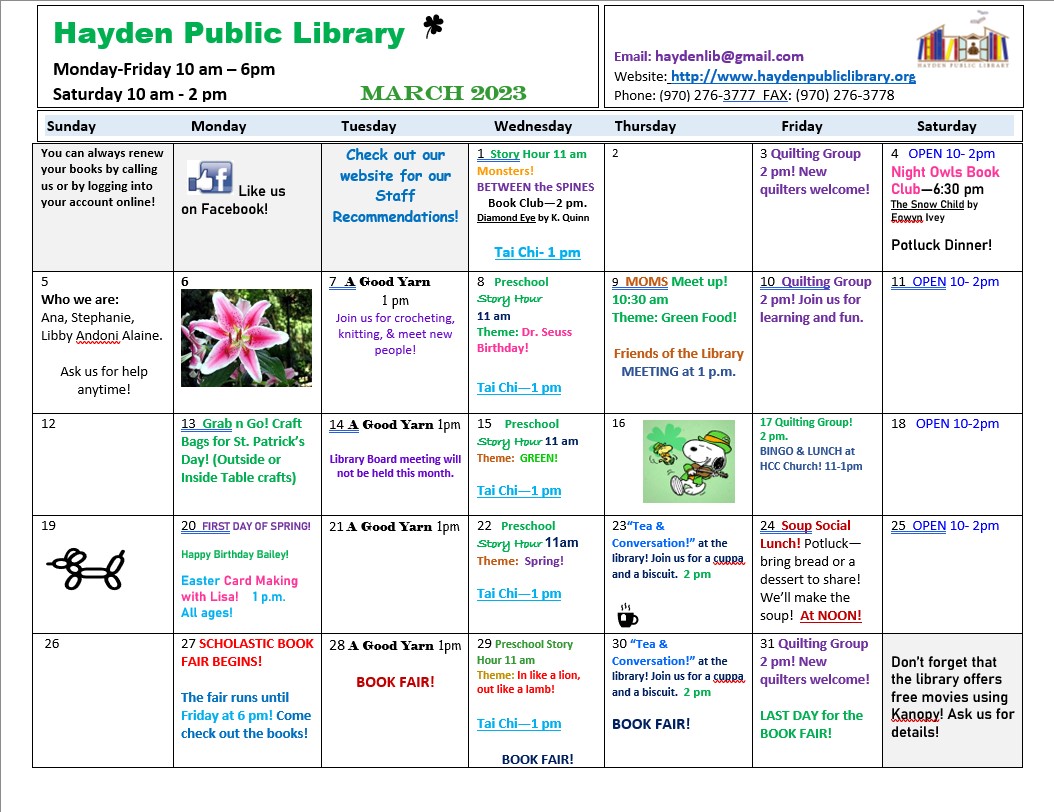 Location
201 E. Jefferson Avenue
Hayden, Colorado 81639
Google Maps

Contact Info
(970) 276-3777
(970) 276-3778 FAX
[email protected]
FB @haydencolibrary
Hours of Operation
Monday through Friday:
10 a.m. – 6 p.m.
​Sat: 10 a.m. – 2 p.m.
Sun: Closed
Library Cards
Don't have a Library Card? Click here to get one.
Curbside Pick-Up
You can call us to request a book or place holds using the AspenCat Catalog. We will call you when they do and can place your items outside in the plastic bin on the bench out front or we can hold them inside at the circulation desk.
Free Books
We have numerous free books available, new items are added weekly. There are bookshelves and tables both inside and out.